Barrett Martineau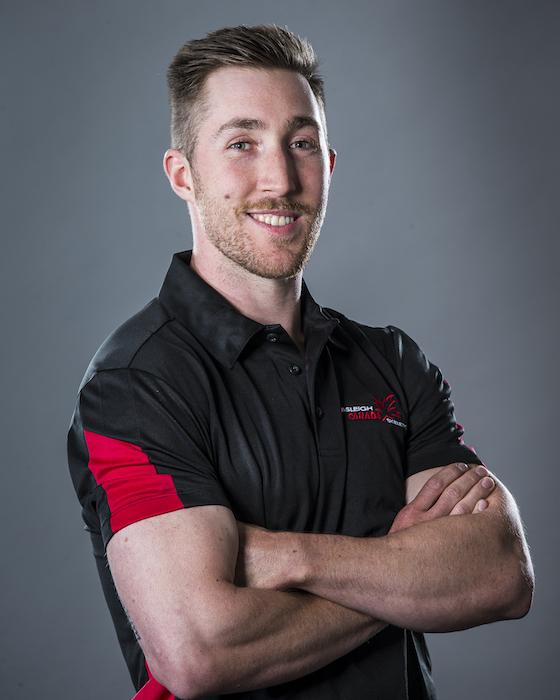 A born and raised Calgarian, Barrett has been training since he was seven years old. From the moment he first slid down the skeleton track at Canada Olympic Park he fell in love with the sport and knew he wanted to devote himself to training, with the goal of standing on the Olympic podium one day as a skeleton champion.
Though he started skeleton in 2010, Barrett's intense training and Olympic dream started long before then. In 1998, at the age of seven, he began training in ski jumping/nordic combined. He trained for 12 years in those disciplines – four years on the national team – during which time he had the opportunity to compete in several World Junior Championships along with Continental Cup and World Cup races around the world.
Those 12 years as a nordic athlete shaped Barrett into the athlete and person he is today, and helped provide him with the competitive edge that fuels his dedication, determination and drive to be the best. Barrett had the incredible opportunity to forerun the ski jumping events at the 2010 Olympic Winter Games in Vancouver. Being part of the Olympics in that small way confirmed his unwavering desire to experience it as a contending athlete – now with a focus on 2018.
Coming off his third season on the World Cup circuit, Barrett is a regular in the top-10. Since taking up skeleton eight years ago, he has also been a World Junior medallist and winner of the America's Cup circuit. Barrett's goal is to continue to improve with podium results at future World Championships, World Cups, and ultimately, the Olympic Winter Games.
Career Highlights
2018 – World Championships, Konigssee, GER: 13
2017 Canadian Men's Skeleton Champion
2018 - World Cup, Altenberg, GER: 11
2017 – World Cup, Konigssee, GER: 12
2017 – World Cup, St. Moritz, SUI: 11
2017 – World Cup, Whistler, CAN: 10
2017 – World Cup, Altenberg, GER: 8
2016 – World Championships, Igls, AUT: 19
2016 – World Cup, Konigssee, GER: 10
2016 – World Cup, St. Moritz, SUI: 15
2016 – World Cup, Whistler, CAN: 8
2016 – World Cup, Park City, USA: 8
2016 – World Cup, Lake Placid, USA: 12
2015 – World Cup, Konigssee, GER: 12
2015 – World Cup, Altenberg, GER: 15
2015 – World Championships, Winterberg, GER: 20
Junior World Championship medallist in 2012/Médaillé au Championnat du monde junior 2012
North America's Cup Champion/Champion en Coupe nord-américaine
Selected to Senior National Team in 2013-14/Sélectionné en équipe nationale senior en 2013-14
Olympic Winter Games Results
Fore-runner for ski jumping competition at 2010 Olympic Winter Games/Ouvreur de piste aux compétitions de saut à ski aux Jeux Olympiques d'hiver 2010
World Championship Results
2017 – World Championships, Konigssee, GER: 13
2016 – World Championships, Igls, AUT: 19
2015 – World Championships, Winterberg, GER: 20
2014 – Junior World Championships, Winterberg, GER: 7
2012 – Junior World Championships, Igls, AUT: 3
World Cup Results
2018 - World Cup, Altenberg, GER: 11
2017 – World Cup, Lake Placid, USA: 16
2017 – World Cup, Igls, Konigssee, GER: 12
2017 – World Cup, St. Moritz, SUI: 11
2017 – World Cup, Winterberg, GER: 13
2017 – World Cup, Altenberg, GER: 8
2016 – World Cup, Lake Placid, USA: 14
2016 – World Cup, Whistler, CAN: 10
2016 – World Cup, Konigssee, GER: 10
2016 – World Cup, Lake Placid, USA: 12
2016 – World Cup, Park City, USA: 8
2016 – World Cup, Whistler, CAN: 8
2016 – World Cup, St. Moritz, SUI: 15
2015 – World Cup, Altenberg, GER: 15
2015 – World Cup, Konigssee, GER: 12