Paul Fraser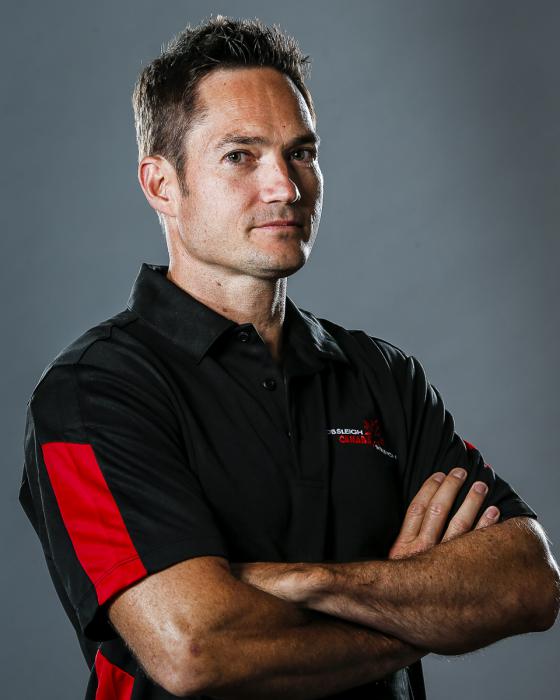 | | |
| --- | --- |
| Sport: | Skeleton |
| Height: | 175cm |
| Weight: | 81kg |
| Birth Date: | May. 18, 1972 (age 47) |
| Birth Place: | Saskatoon |
| Residence: | Calgary |
| Twitter: | @paulyfraser |
Paul attended the University of Calgary until 2005. During his time as a student, he was also a member of the University of Calgary track team, which was where he was introduced to skeleton for the first time. One year after graduating, the 2006 Olympic Winter Games were upon us, where Canadians Duff Gibson, Jeff Pain, and Mellisa Hollingsworth all won medals for Canada, in the sport of skeleton. This was a major inspiration for for Paul, and it was all the incentive he needed to pursue this mainly unfamiliar sport. He imediately contacted Skeleton Canada, and attended their physical testing camp that spring. After a successful camp, the rest is history.
Paul completed all his schooling in Calgary, attending Sherwood, Banting and Best, Ian Bazelgette, Western Canada High, and the University of Calgary. Upon completion of his schooling in 2005, Paul finished with a degree in biochemistry and a minor in psychology.
Paul is an avid sportsman. He spent much of his childhood playing street and ice hockey, but branched into many other sports along the way, including tennis, volleyball, football, track, and most recently, disc golf, to name a few.
Paul is the oldest competitor in the world, at the top tier international levels of skeleton. Despite his age, Paul continues to deliver elite level physical testing numbers, which help him continue to earn his spot on Canada's national skeleton team and puts him in the running of representing Canada at the 2018 Olympic Winter Games.
Career Highlights
2015 – Intercontinental Cup, Whistler, CAN: 3, 3
2013 – Europa Cup, Altenberg, GER: 2
2012 – Europa Cup, Igls, AUT: 3, 2
2011 – America's Cup Park City, USA: 1, 1
2011 – America's Cup, Calgary, CAN: 2, 2
2010 – Europa Cup, Igls, AUT: 1, 2
2010 – Europa Cup, Winterberg, GER: 3
Intercontinental Cup Results
2017 – Intercontinental Cup, Lake Placid, USA: 14, 20
2017 – Intercontinental Cup, Calgary, CAN: 15, 12
2016 – Intercontinental Cup, Igls, AUT: 11, 15
2015 – Intercontinental Cup, Lake Placid, USA: 12, 12
2015 – Intercontinental Cup, Whistler, CAN: 14, 5
2015 – Intercontinental Cup, Whistler, CAN: 3, 3
2015 – Intercontinental Cup, Calgary, CAN: 12, 7
2014 – Intercontinental Cup, Lillehammer, NOR: 7
2014 – Intercontinental Cup, Konigssee, GER: 15, 17
2014 – Intercontinental Cup, Winterberg, GER: 13