Nick Poloniato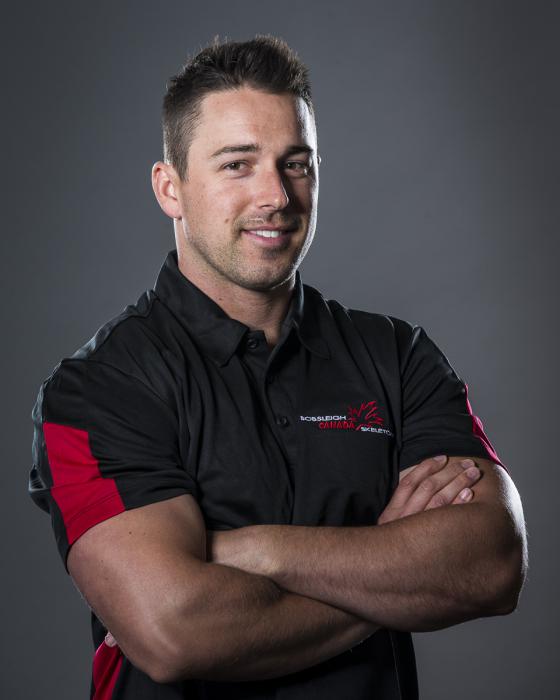 | | |
| --- | --- |
| Sport: | Bobsleigh |
| Position: | Pilot |
| Height: | 180cm |
| Weight: | 95kg |
| Birth Date: | Jul. 20, 1987 (age 31) |
| Birth Place: | Hamilton |
| Residence: | Hamilton |
| Twitter: | @npoloniato |
A former CIS football player with the Bishops Gaiters in Sherbrooke, Que., Nick started bobsleigh as a pilot in 2012 when his aspirations to play in the CFL didn't work out.
Nick enjoyed a breakthrough season in his rookie year on the World Cup with a strong fifth-place finish in the two-man event at World Championships. He backed that performance up by finishing foruth at the World Cup test event in Pyeongchang.
Outside of sport, Nick studied business with a concentration in entrepreneurship, and a minor in marketing. His hobbies include: fishing, camping, canoeing and anything in the outdoors.
Career Highlights
2018 - World Cup, Altenberg, GER: 5 (2-man)

2018 - World Cup, Winterberg, GER: 5 (2-man)

2017 – World Cup, Whistler, CAN: 7 (2-Man)

2017 - World Cup, Park City, USA: 6 (4-Man)
2017 – World Championships, Konigssee, GER: 5 (2-Man)
2014 – North America's Cup, Calgary: 3 (2-Man)
2014 – North America's Cup, Calgary: 2 (2-Man)
World Championship Results
2017 – World Championships, Konigssee, GER: 23 (4-man), 5 (2-man)
2016 – World Championships, Igls, AUT: 21 (2-man)
2015 – World Championships, Winterberg, GER: 16 (2-man)
World Cup Results
2018 - World Cup, Konigssee, GER: 10 (2-man)
2018 - World Cup, Altenberg, GER: 5 (2-man), 20 (4-man)
2017 - World Cup, Winterberg, GER: 5 (2-man)
2017 – World Cup, Whistler, CAN: 7 (2-Man)
2017 - World Cup, Park City, USA: 6 (4-man)
2017 - World Cup, Lake Placid, USA: 12 (2-man)
2017 – World Cup, Pyeongchang, KOR: 25 (4-man), 4 (2-man)
2017 – World Cup, Igls, AUT: 22 (4-man), 18 (2-man)
2017 – World Cup, St. Moritz, SUI: 17 (4-man), 19 (2-man)
2017 – World Cup, Winterberg, GER: 19 (4-man), 22 (2-man)
2016 – World Cup, Lake Placid, USA: 13 (2-man)
2016 – World Cup, Whistler, CAN: 11 (4-man), 14 (2-man)
2015 – World Cup, Sochi, RUS: 14 (4-man), 16 (2-man)
2014 – World Cup, Calgary, CAN: 18 (2-man)